Pioneer Weddings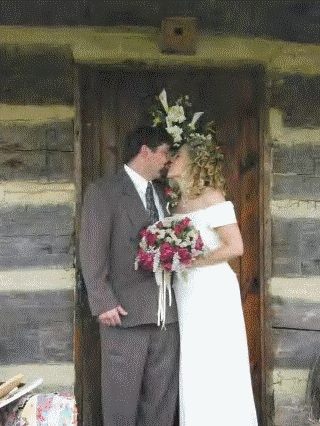 Are you looking for a quaint little cabin to be married in, but don't want to travel to the smokies?
Is your wedding party, including guests 25 or less?
Do you like the rustic atmosphere of an 1800's log cabin with wood burning fireplace? If so, let me help you plan your wedding.
My cabin is located just 50 miles south of Cincinnati, and 40 miles north of Lexington. I have several packages available starting at $300.00, call or send email for availability, and a detailed description of packages.
859-824-4306 Home
859-824-3451 Work
888-392-5077 V.M.